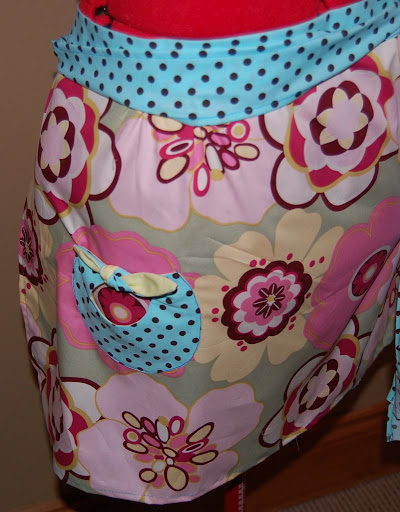 Christmas is approaching way, way too quickly! I just realized this afternoon that I have yet to get a package together for my sister and her family in Alberta! We don't exchange gifts, but I like to send a little something out to her. The rest of the family all live within 40 minutes of each other, Jeremy's family is in Wales, and she does get a little lonely at Christmas time. At least that is what I tell myself- I know I would!
What a better night than tonights stormy one to get her apron drafted, sewn and reviewed!
You all remember the fabric-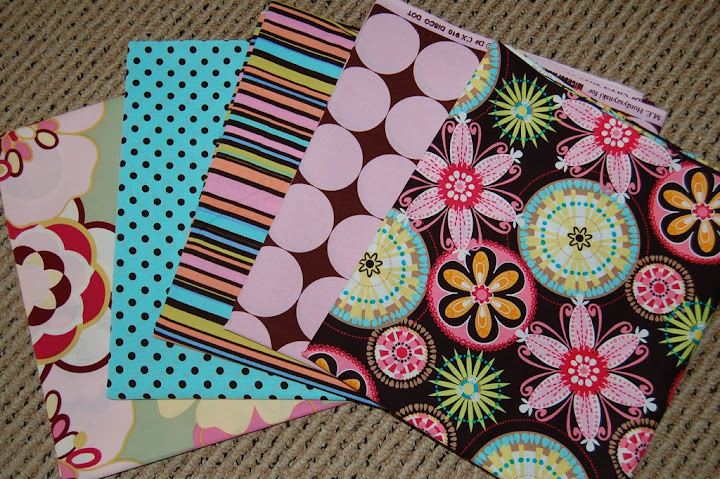 (Hey wow - Blogger has changed! I can see the photo in draft view-how cool is that!)
Next was the "opportunity" to draft my own pattern as-
a) I do not have the perfect pattern at home
b) the perfect pattern is a McCalls that goes on sale NEXT week
c) I lost the Ebay bid on the set of 4 vintage apron patterns that I Really Wanted
d) It is too stormy to get out to Fabricland
So - after searching online for "free" "apron" "pattern" for a really, really long time, I decided to draft my own.
Here is what I came up with- I took a rectangle of fabric 18" X 32. I wanted a few gathers at the hip line, so I softly gathered a 4 inch section that was 4 inches from the centre. (on the top edge of course!)
Hemmed the bottom.
Sewed on the waistband, basically a 3" X 29 inch contrasting fabric, adjusting the gathers to fit.
Narrow hemmed the side seams.
Made two ties about 3 inches wide and 36 inches long. Narrow hemmed 3 sides.
I like the look of a pleated tie, so I made a pleat where I was going to attach it to the waistband.
Then I sewed the ties on. On the photo I crossed them to the front and tied them there.
I found this pocked on my searches. I cannot take credit for the original design, but I did tweak it to my needs. ie made it bigger and the tie ends fatter. Here is the website where it can be found
POCKETPDF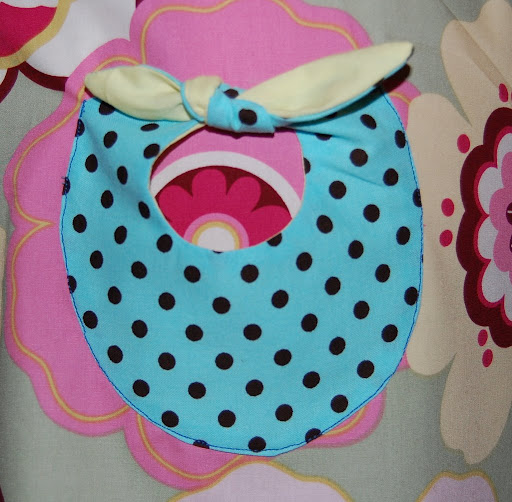 Voila la apron for my little sister- well she is over 40 but she is still younger than me!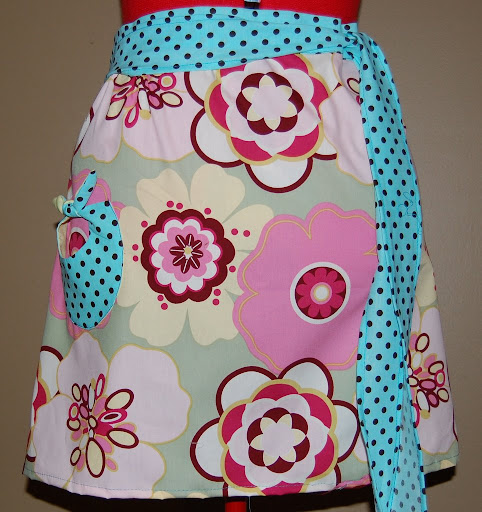 Merry Christmas Lisa!